Create a
HousingMatcher
and let us find
your rental housing
Create HousingMatcher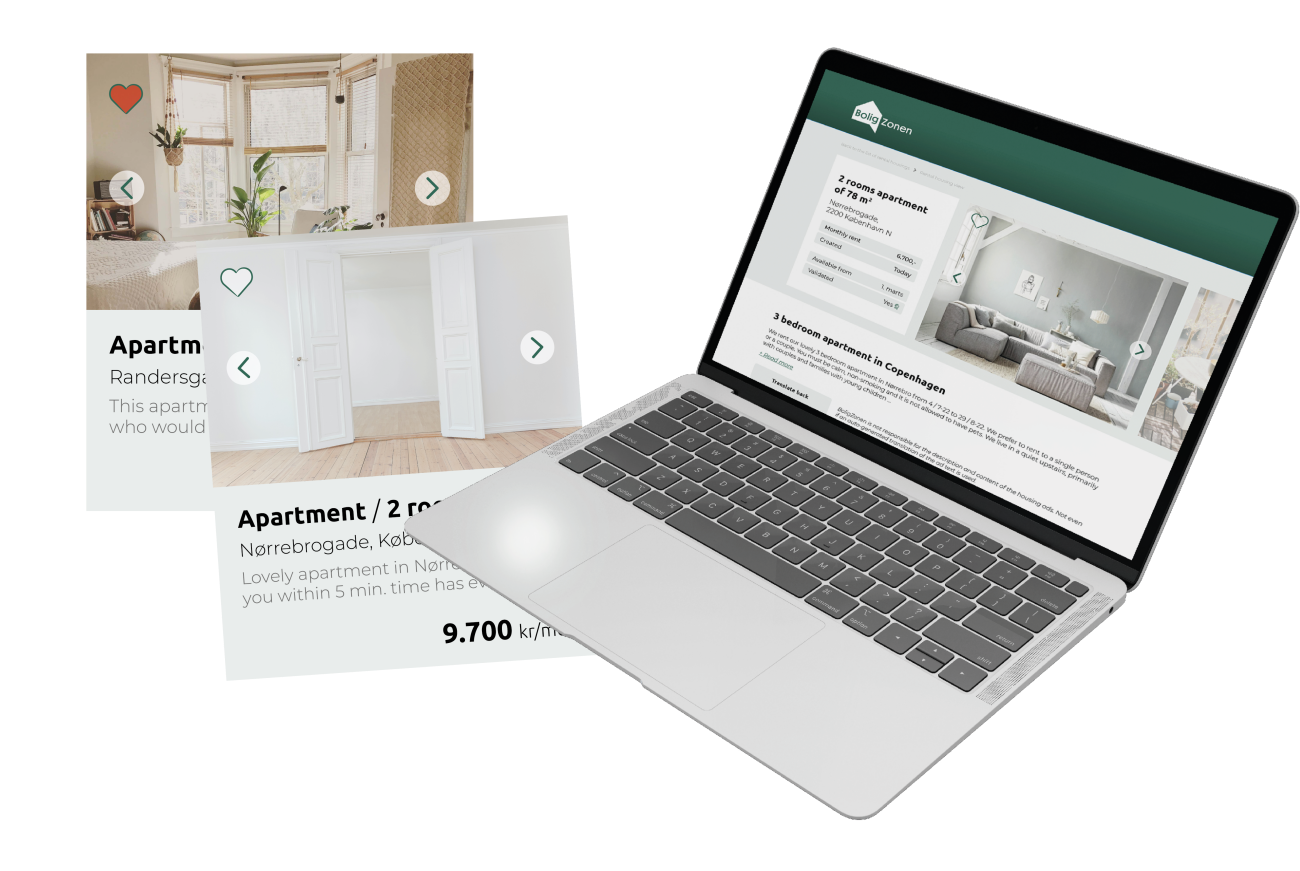 What can a HousingMatcher

help you with?
With a HousingMatcher you get an email when there are new rentals that match your specific search criteria. Our HousingMatcher registers your wishes for a rental housing, and keeps it up against the new rentals that are constantly coming in. That way, you do not have to keep an eye on the website to be updated on new rental housings.
There is often a great demand for rental housing - especially in the larger cities, such as Copenhagen, Aarhus, Odense and Aalborg. But also, many other places in the country, the offer of rental housings is low, and therefore it is important to be quick when a new rental housing comes online.
With a HousingMatcher, you ensure that you do not miss out on new exciting rental housings, and that you can contact the landlord as soon as possible after the Housing Ad is online on BoligZonen.
How do I get

the most out of my HousingMatcher?

When you sign up for our HousingMatcher, we recommend that you set your search criteria as accurately as you can. That way, you get the most tailored selection by email when new rental housings match your criteria.

However, you should also be aware that you get a greater selection of rental housings if you set some realistic and not too restrictive search criteria.

It can therefore be a good idea to set the monthly rent in your search criteria to the maximum of what you can pay of monthly rent, even if you are hoping for a cheaper monthly rent.

It can also be a good idea to set your criteria of where the rental housing must be located a little wider than you might have initially thought. Instead of entering a single postcode, it may be a good idea to search for a rental housing in the entire commune you are interested in.

This way, you get the best insight into what is happening in the area you are looking for rental housing in, and it will be easier for you to set and edit your housing wishes when you know what you get for your money in the area.

Create HousingMatcher
Fill out your Profile on BoligZonen


- and increase your chances of finding your upcoming rental home!

The landlords receive messages from a large number of housing seekers, and it is therefore important that you stand out with your Profile when you contact a landlord.

We therefore recommend that you fill out your Profile on BoligZonen so that the landlord can get an impression of who you are as a tenant.

In this way, you increase the chances that the landlord will notice YOU and answer you on your housing application.

Fill out your Profile here
Create a

Housing Search Ad

A Housing Search Ad is an ad filled out by you as a home seeker that landlords can see when searching for a future tenant for their housing. This way, a landlord who has a housing that matches your criteria can contact you directly on your Housing Search Ad.

With a Housing Search Ad, you increase your chances of finding your upcoming rental housing.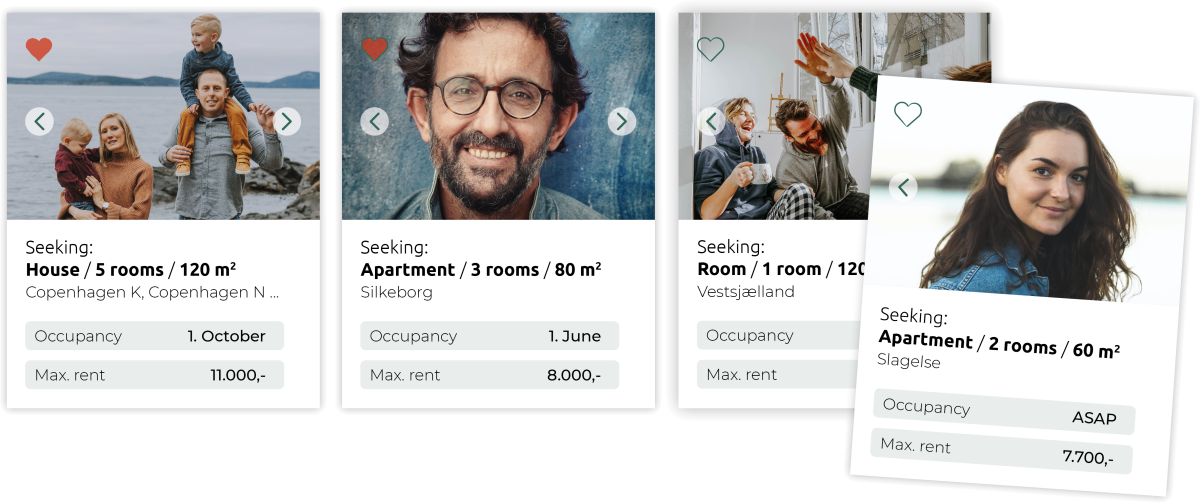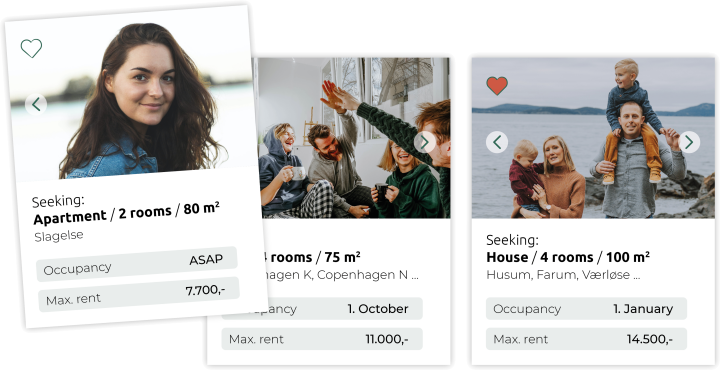 Create Housing Search Ad
In our knowledge universe you can find a large number of relevant articles about everything within rental housing. Among other things, you can find articles on what a housing application should contain, what your moving list should consist of and a lot more!
Our

customer service

We are here to help you with your housing search or rent out process.

Please contact us if you have any questions.

Contact us here
Most frequently asked questions


from housing seekers